JUST A REMINDER: Cookie Dough EXPIRES 8/29/19 at 11:59 p.m.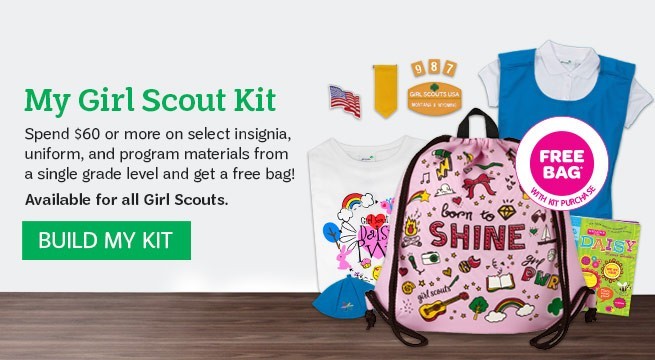 Your council shop is your resource for Girl Scout uniforms, pins, badges, books, and more. Beyond the basics, we also carry fun accessories, sportswear, and unique gift items for girls and adults!
Did you know you can shop anytime?
Our  ONLINE STORE is always open. Purchases made online help provide services and programs to girls in our local council.
REGULAR SHOP HOURS

Monday ~ CLOSED
Tuesday ~ 10:00 a.m. - 6:00 p.m.
Wednesday ~ CLOSED
Thursday ~ 10:00 a.m. - 6:00 p.m.
Friday ~ 9:00 a.m. - 4:00 p.m.

SATURDAY SHOP HOURS
9:00 a.m. - 1:00 p.m.
on the following dates
~~~~~
March 2, 2019
April 6, 2019
May 4, 2019
June 1, 2019
August 3, 2019
August 24, 2019
September 7, 2019
October 5, 2019
 

TRAVELING SHOPS 

May 19, 2019
(Before and after ceremony)
Young Women of Distinction Awards Ceremony
Charlotte Harbor Event and Conference Center
75 Taylor Street, Punta Gorda, FL 33950



June 8, 2019
10:00 a.m.-1:00 p.m.
First Christian Church of Fort Myers
(In the Family Center)
2061 McGregor Blvd. Ft. Myers, FL 33901

June 22, 2019
11:00 a.m.-2:00 p.m.
Collier Girl Scout House
601 Park St., Naples, FL 34102

August 17, 2019
10:00 a.m.-1:00 p.m.
First Christian Church of Fort Myers
(In the Family Center)
2061 McGregor Blvd. Ft. Myers, FL 33901

COUNCIL & SHOP CLOSURES


March 7, 2019—Staff Training

May 24, 2019—In observance of Memorial Day

July 4, 2019—In observance of Independence Day

July 21 through July 29—(CLOSED for Inventory)

August 30, 2019—In observance of Labor Day