Family Partnership Campaign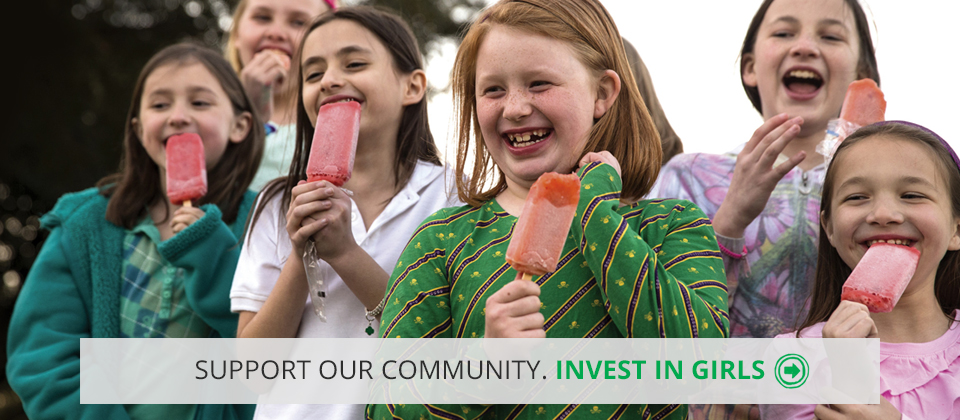 The Family Partnership Campaign gives families an opportunity to support essential functions of the council. Volunteer training and support, property upkeep and improvements, and program materials and scholarships for those in need are all funded in part by Family Partnership Campaign donations. It all adds up, from a $25 gift to cover one girl's annual membership fee, to $5,000 to sponsor a one-day science program in an underserved community. No matter what amount you choose to give, your donation is appreciated.
Become an investor today.
Does your workplace have a matching gift program? Check with your HR department to find out if they will match your financial gift or your volunteer hours.