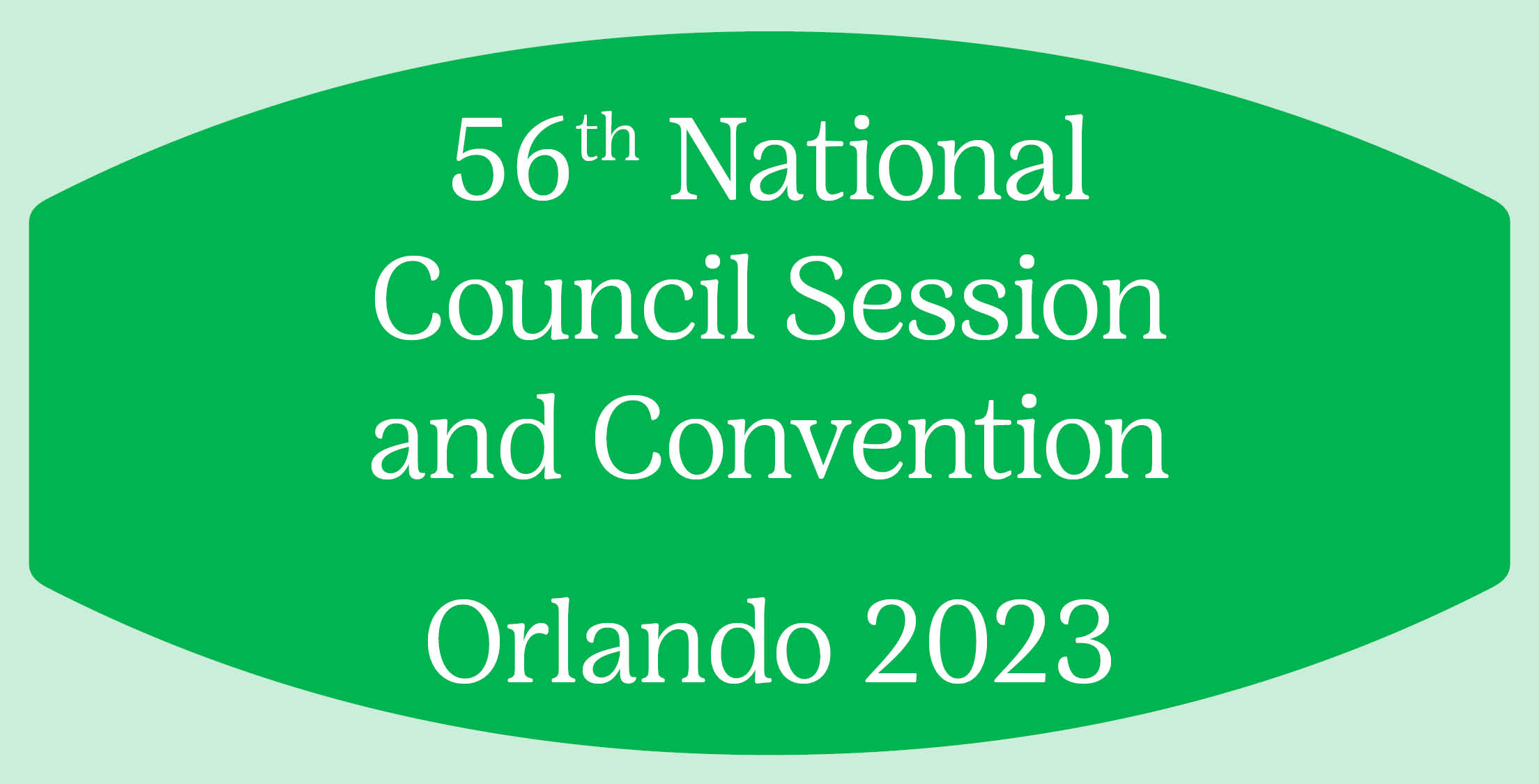 Girl Scouts from across our country and around the world will gather for the 56th National Council Session in Orlando from July 18-20, 2023. National Council Delegates who have been elected by Girl Scouts of Gulfcoast Florida and the 109 other councils in the U.S.A. will work together in a democratic and engaging governance practice, always with the girls we serve as the focus of these meetings, that will lay the foundation for an even brighter future for Girl Scouts. Delegates gather input and vote on proposals that impact Girl Scouting across the Movement, including the election of the National Board of Directors and Board Development Committee. Juliette Gordon Low said it best: "The work of today is the history of tomorrow, and we are its makers." Girl Scouts convened its first National Council Session (NCS) in 1915, engaging women in a democratic process five years before the 19th Amendment to the U.S. Constitution granted American women the right to vote.
"Phenom by Girl Scouts," an event just for girls, will follow the 56th National Council Session – kicking off on Thursday, July 20 through Saturday, July 22. We know you are eager to learn more details and we expect to share additional information in the coming months. Save the dates now!
Girl Scouts of Gulfcoast Florida is now accepting applications for consideration to serve as a National Council Delegate.
Based on the delegate formula known at this time, Gulfcoast council is planning to elect four delegates and two alternates. This is a prestigious and competitive selection process, so please carefully review the requirements and responsibilities listed on the Position Description and Expectations Agreement to be sure this position and commitment is right for you. Completed applications will be reviewed and interviews will be conducted by the Board Selection Committee. All selected will be listed on a single slate as nominees for National Council Delegate or Alternate Delegate and will be elected at a Special Meeting of the Council to be scheduled in July. Travel, lodging, and meal expenses will be paid by the council.
Apply now … submit your application by email to marieg@gsgcf.org no later than Thursday, March 31, 2022. Applicants will be notified by May 11 via email. If you need assistance or have any questions, please contact Marie Graziosi, chief of staff, via email – marieg@gsgcf.org.
Current Gulfcoast National Delegation
January 2020 - Successors are Elected 2022
Delegates
Julia Craig
Ashley Harris
Pepper Rhodes
Gabriella Stafford
Grace Williams
Alternates
Richard Cyphers (1 st)
Alexis Glidden (2nd)
Riley Portelli (3rd)