---

We're working to improve your Girl Scout member account experience!
Look for important updates in the weeks to come! FIND OUT MORE HERE

---

You're invited to explore our camps and learn more about Girl Scouting!
We are excited to open our camp for a day of adventure—exclusively for girls in grades K-12 who are not current Girl Scout members. We invite you and your family to get outdoors, explore nature, and see all that Girl Scouts has to offer on a safe, self-guided tour of our camps.

Continue >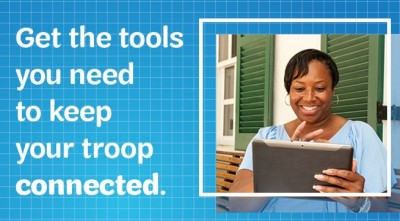 New troop year? Bring it on!Your Blueprint for an Amazing Troop Year! Keep your troop going strong with these specially adapted badges, Journeys, and activities for virtual and safe in-person meetings, as well as current COVID-19 guidelines and resources. We're here to support you as you help your troop thrive.
Continue >