Girl Scout Cookies are here. Find yours today!

Olivia is a Cookie Pro that likes to #ThinkOutsideTheCookieBox—and now she's featured on this year's box of Tagalongs! All of us at Girl Scouts of Gulfcoast Florida are so proud of you, Olivia!
Continue >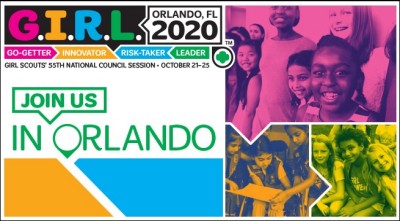 SAVE THE DATE
Girls will dominate Orlando, Florida–and we want you to be a part of it! G.I.R.L. 2020, October 21-25, 2020, will draw more than 10,000 go-getters, innovators, risk-takers and leaders in the world. Spread the news.... DOWNLOAD FLYER and share with your sister Girl Scouts! #GIRL2020
Continue >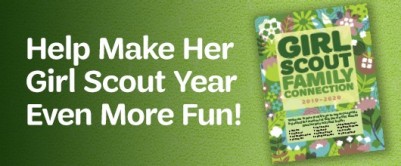 The Girl Scout Family Connection is your family's go-to, super fun guide to getting the most out of this year in Girl Scouts! It's a resource packed with helpful tips and fun activities for the whole family. (You might even have a copy already, so ask your Girl Scout if she received one, and check the mail, too!) Download yours now.
Continue >