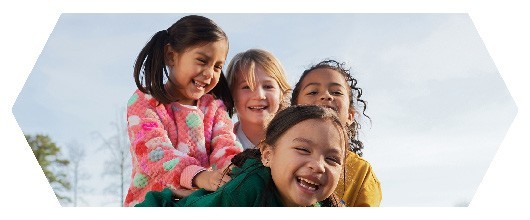 Join Girl Scouts
You're invited. Press play with us.
Making friends, testing her strengths, exploring new possibilities. It's all here for her.
Whether teaming up with others or learning to shine on their own, Girl Scouts have the tools and community support they need to succeed.
Press play with Girl Scouts. Where she can be herself and her confidence can soar.
She's ready to go.
And grownups? Whether you have kids, grandkids, or no kids of your own, you can have a front-row seat to the fun and community, too. Press play and volunteer with Girl Scouts. You've got what it takes to change girls' lives.

Already a member? Log in to renew.
---
Let us help you get started. Are you:

a current member who is looking to renew your membership?
RENEW HERE.
a new girl member, currently in grades K-12, who is ready to register to become a Girl Scout right now?
JOIN NOW!
a caregiver that has a girl in pre-K that would like to be a Girl Scout Daisy?
CONTACT US HERE!
(Program scholarships are available for those in need.)
Membership and fees are non-refundable and non-transferable.