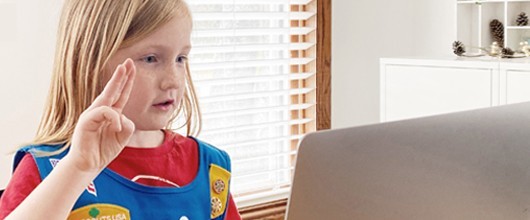 Returning to In-Person Troop Meetings and Activities Interim COVID-19 Guidance for Volunteer

Girl Scouts of Gulfcoast Florida, Inc. is committed to providing regular updates regarding COVID-19 guidance. Please click here for the most up-to-date information and guidelines.
© Copyright 2009–2020 Girl Scouts of the United States of America. All rights reserved. All information and material contained in Girl Scouts' Volunteer Essentials guide ("Material") is provided by Girl Scouts of the United States of America (GSUSA) and is intended to be educational material solely to be used by Girl Scout volunteers and council staff. Reproduction, distribution, compiling, or creating derivative works of any portion of the Material, or any other use besides noncommercial use as permitted by copyright law, is prohibited unless GSUSA's explicit, prior authorization is granted in writing. GSUSA reserves the exclusive right in its sole discretion to alter, limit, or discontinue the Material at any time without notice.